Aesthetics Health Academy offers a full range of skin care treatments in an environment carefully managed and supervised to pamper you, while exceeding industry standards of practice.
Esthetics Program (600 hours, approved and licensed program by DOPR)
Our program is designed to train the student in the basic manipulative skills, safety judgments, proper work habits, business skills, and desirable attitudes necessary to obtain licensure and for competency in job entry-level positions in Esthetics or a related career field.
Program Length 600 Hours
Full-time Hrs / week : 28 for 22 weeks
Part-time hrs / weeks: 16 for 30 weeks
Texts: Milady Standard Esthetics: Fundamentals
CIP-CODE-12.0409 
Program include but not limited to:
Hair Removal -Waxing
Makeup Artistry
Skin Care Services
Eyelash Extensions + Eyelash and Eyebrow Tinting + Lash Perming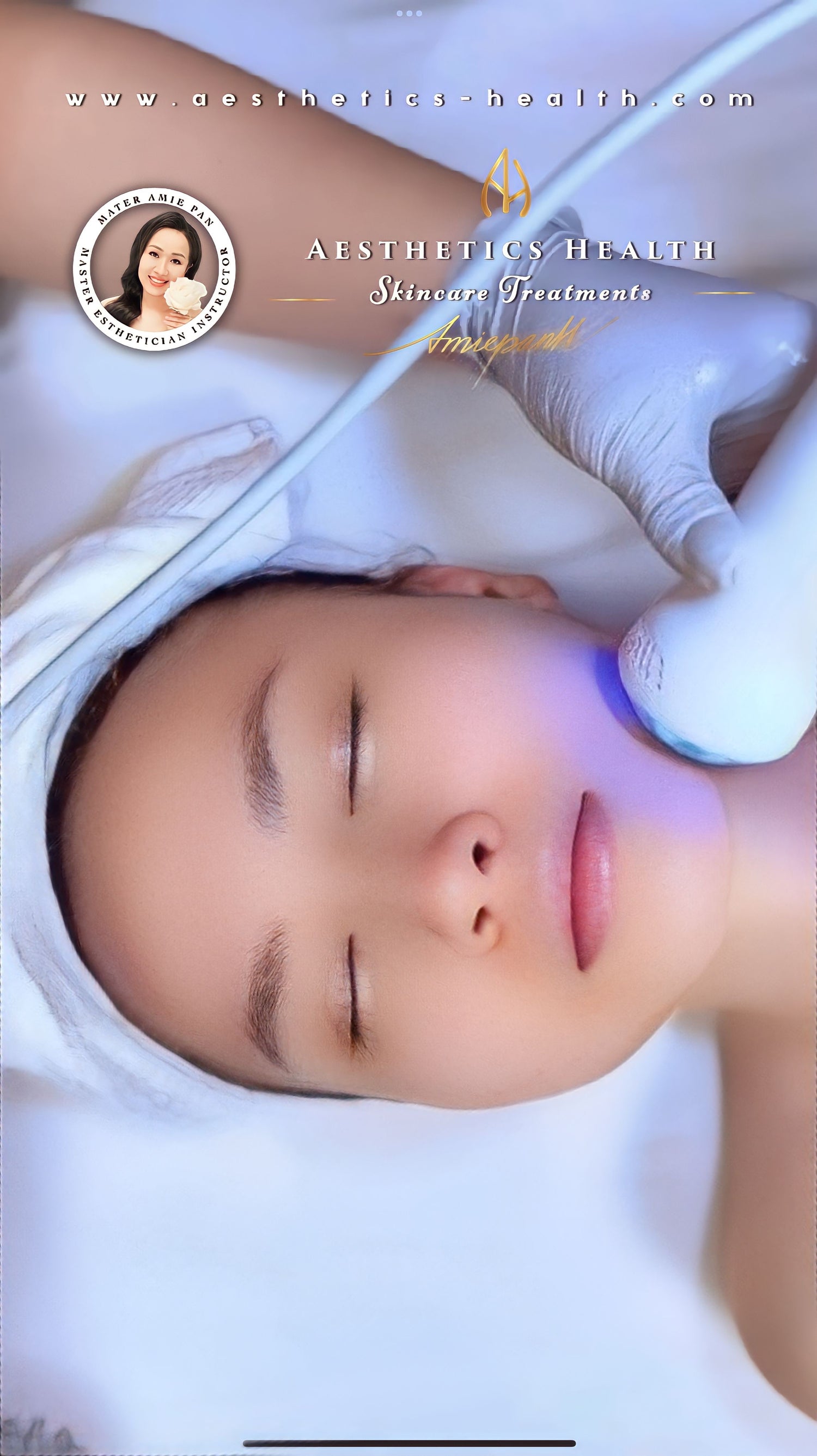 The Esthetics Curriculum & Hours of Instruction
In this technology shall consist of 600 hours or equivalent credit hours and shall include, but not be limited to, the following:
Class Registration
To register for a class, you must make a $100 non-refundable registration fee, fill out registration forms and schedule a meeting call with the director to confirm registration.
THE BEST PRICE IN NORTHEN VIRGINIA
Tuition fee: $11,990
(Aesthetics Health offers discount rate of $3,000 tuition assistance for low-income students)
Student pays: $8,990 (Not included kit)
• Books, Kit and Supplies $2,500
PAYMENT PLAN
We do not offer or accept financial aid, but we do have a payment plan.
Students have multiple options for the payment
Option#1: one payment in advance
Student pays: $8,990
Option#2: two-payment installations
Student pays: $8,540.5 ($4,495 each, two payments) 
Option#3: five-payment installations
Student pays: $8,990 ($2,997 each, five payments)
Program registration: Fill out the form and deposit of $100 non-refundable registration fee.
Program Overview
18 VAC 41-70-200. Practical Performance Requirements
The curriculum for estheticians shall include the following minimum practical performances:
- Consultations, cleansings, and analysis of face and body
- Manual facials and treatments
- Machine or electrical facials and treatments
- Body treatments and back treatments
- Makeup
- Hair Removal
Sample of reported job titles: Aesthetician, Clinical Esthetician, Esthetician, Facialist, Lead Esthetician, Medical Esthetician, Skin Care Specialist, Skin Care Technician, Skin Care Therapist, Spa Technician
1. Orientation and business topics.

     a. School policies

     b. Management

     c. Sales, inventory, and retailing

     d. Taxes and payroll

     e. Insurance

     f. Client records and confidentiality

     g. Professional ethics and practices

3. General sciences.

 a. Bacteriology

     b. Microorganisms

     c. Infection control, disinfection, sterilization

     d. Occupational Safety and Health Administration (OSHA) requirements

     e. Material Safety Data Sheet (MSDS)

     f. General procedures and safety measures

     g. Cosmetic chemistry

     h. Products and ingredients

     i. Nutrition

4. Applied sciences.

 a. Anatomy and physiology

     b. Skin structure and function

     c. Skin types

     d. Skin conditions

     e. Diseases and disorders of the skin

5. Skin care.

  a. Health screening

    b. Skin analysis and consultation

    c. Effleurage and related movements and manipulations of the face and body

    d. Cleansings procedures

    e. Masks

    f. Extraction techniques

    g. Machines, equipment, and electricity

    h. Manual facials and treatments

    i. Machine, electrical facials, and treatments

    j. General procedures and safety measures

6. Makeup.

a. Setup, supplies, and implements

    b. Color theory

    c. Consultation

    d. General and special occasion applications

    e. Camouflage

    f. Application of false lashes and lash extensions

    g. Lash and tinting

    h. Lash perming

    i. Lightning of the hair on the body except for scalp

    j. General procedures and safety measures

7. Body and other treatments.

    a. Body treatments

    b. Body wraps

    c. Body masks

    d. Body scrubs

    e. Aromatherapy

    f. General procedures and safety measures

8. Hair removal.

    a. Types of hair removal

    b. Wax types

    c. Tweezing

    d. Chemical hair removal

    e. Mechanical hair removal

    f. General procedures and safety measures
*The total number of weeks includes classroom, lab & clinic. If students do not complete the program within the weeks allocated additionally charges may apply. Clinic hours per week may vary from program to program. 
Class Scheduling
All schedules and courses are offered with a minimum class start. Due to scheduling conflicts with other classes, faculty members, or instructors, as well as insufficient enrolment, classes may have to canceled, postponed, or rescheduled. The Aesthetics Health maintains the right to make changes without notice. The academy offers makeup hours for students taking license classes who need to make up lost time. The school's program offerings are consistent with its stated purpose, to provide career focused education that inspires and empowers our diverse student body to succeed in employment with confident, professional skills in the exciting, growing field of esthetics.
Curriculum & Program Outlines
The Aesthetics Health Academy offers a variety of programs, all of which follow to a similar set of guidelines in terms of how training is delivered and how each program is graded. These guidelines are provided here and are regarded as a crucial component of any program overview in this portion of the catalog.
Teaching and Learning Methods
The clock hour education is delivered through a series of learning processes that include particular activities required for graduation, state board preparation, and employment entry-level abilities. The tools, products, and equipment used in clinics are comparable to those in use in the industry. Each student will receive instruction related to engaging in practical, creative, and successful career-oriented activities. The course is delivered through thorough lesson plans that include efficient teaching strategies. Subjects are presented by means of interactive lecture, online lecture, demonstration, cooperative learning, labs, student salon activities, and student participation. Audio-visual aids, guest speakers, field trips, projects, activities, and other related learning methods are used in the course.
All educational programs at the Aesthetics Health are taught in English.