Basic Permanent Makeup (DPOR)
Class Registration
To register for a class, you must make a $100 non-refundable registration fee, fill out registration forms and schedule a meeting call with the director to confirm registration.
All payments are non-refundable after students taking the class(es).
THE BEST PRICE IN NORTHEN VIRGINIA
TUITION FEE
$5,490, sales now: $4,490
(Not included kit)
PAYMENT PLAN
We do not offer or accept financial aid, but we do have a payment plan.
Students have multiple options for the payment
Option#1: one payment in advance
Option#2: two-payment installations
Become a Cosmetics Tattooing Artist
Right here is where your career in beauty begins. Perfect your permanent makeup techniques. For newcomers and seasoned experts, Aesthetics Health PMU online courses are the following steps to develop your skills.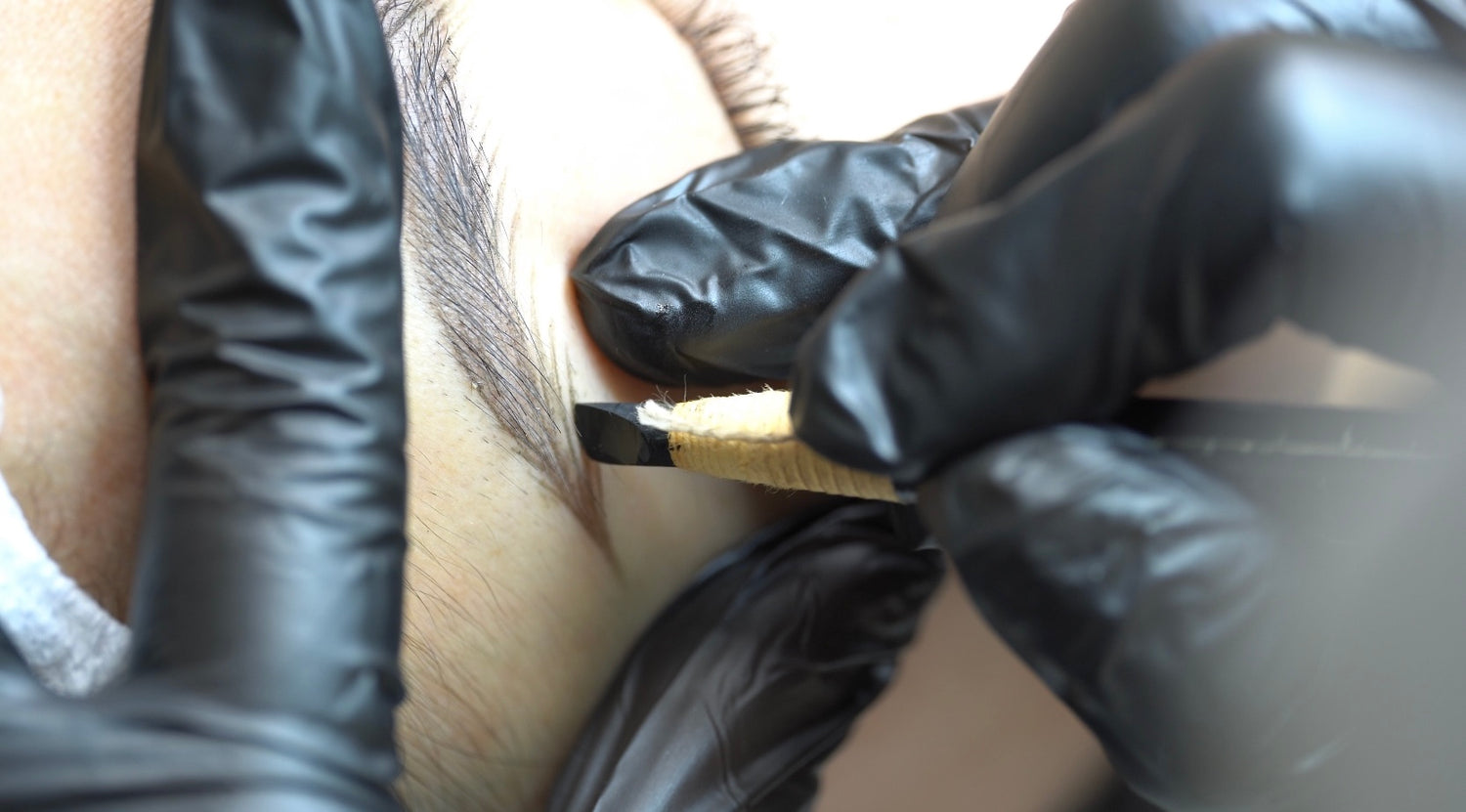 What is Permanent Cosmetic Tattooing/Permanent Cosmetics/PMU?
Permanent Cosmetics are often referred to as Permanent Makeup (PMU) or Micropigmentation. In principle, color pigments are inserted into the skin through the needle to emulate everyday cosmetic makeup, naturally enhancing facial features. However, recent PMU has been utilized for various purposes such as for cancer patients with damaged skin/tissue. Color theory helps match and mix skin-colored pigments, which is a key element for such a treatment. The most common PMU consists of eyelash enhancement, eyeliners, eyebrows, scalp hair simulation, full lip color and liner, skin needling, scar relaxation, areola repigmentation, and corrective pigment camouflage.
To ensure safety and standard practices for patient care, a PMU professional license and practice works under State Board such as the Department of Professional and Occupational Regulation (DPOR, Virginia), which requires students to complete a minimum 90-hour state-licensed school for training and pass an examination by DPOR.
The PMU industry enjoys a high growth rate with high value-added per hour. As the foundation of Aesthetics Health Academy, we are part of a global movement. 
With a strong network and connections to various partners in the PMU industry, and clients, we ensure that your participation with the Aesthetics Health Academy is your success.
Why you should become a PMU Artist with Us?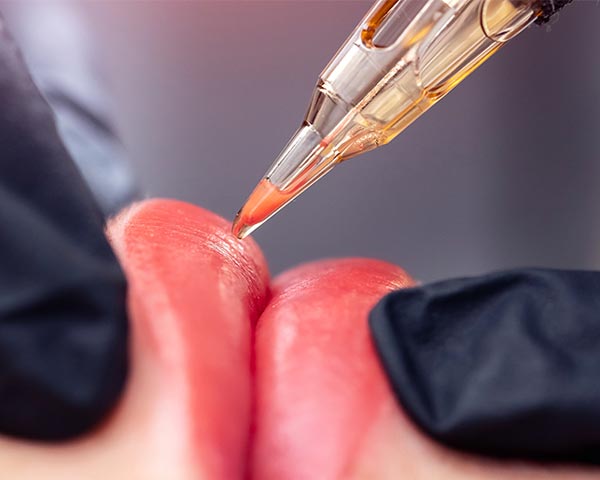 Success is Guaranteed

Our placements and our network of clients ensure that each student gets into the market as soon as they are ready to take on!
Flexible working hours

A career in Esthetics can provide added flexibility if you decide to move to a new area as it is a dynamic and growing industry. You may be able to choose what hours you work. While some beauty careers will require you to work a specific schedule.

Beauty careers are expected to continue growing in the next 10 years which means there will likely be plenty of opportunities. You will find salon/spa services almost anywhere you go!
High return of investment

Beauty careers can be very rewarding (HIGH INCOME). Opportunity to increase your income up to 10 times.

You'll be part of some major life events like weddings, makeovers, photo-shoots, runway shows and so much more! Plus, many beauty professionals are traditionally very active in charitable organizations.
Certificate Requirements

In order to receive a Certificate of Completion on 90 PMU Fundamenals, that includes Brows, Eyeliners, & Lips, you must finish the class and perform the procedures that you have learned. Once you completed and successfully performed the procedures on a live model, you will receive a certificate of completion. You will need to bring your own model for your classes.
Improve Your Education and Skills

Join us on your journey of a lifetime; right here is where your career in beauty begins. We can't wait to share our knowledge and know-how with you.
Join us on your journey of a lifetime; right here is where your career in beauty begins. We can't wait to share our knowledge with you.
Aesthetics Health Academy's Culture and Policy
With the mission to provide the best academy in permanent makeup in the higher vocational education in Virginia, we emphasize high cultural expectations from enrolled students and celebrate the highest level of academic achievement. The students who graduate from Aesthetics Health academy are ready to build their independent careers and arts in the beauty industry. In addition, Aesthetics Health corporation also operates comprehensive service, beauty products (shop), celebrity, and franchise systems.
We also address critical factors in the school's policies. Students are required to sign in and sign out on the timesheet to attend the classes. Once students reach a minimum of 90 hours and fulfill requirements in both theories with skill sets and hands-on training in our educational curriculum below, they will be allowed to take the final tests.
Why do you choose Permanent Cosmetic Tattooing School (PMU) ?
DPOR license at Aesthetics Health Academy
• We are located at the heart of McLean, Tyson Corner, Northern Virginia, the most busy and high-end service and highly added value working per hour. In addition, it can be reached to Washington D.C. and MD easily.

• We provide modern and interactive learning approaches in combination of both virtual and on campus, which allow students to have different options and choices.

• We provide an opportunity for students to work as technicians. Once they are confident in what they are doing, we help them to build their own business of PMU.

• We are leading PMU service with top review in google and Instagram by clients in Virginia, which allow students to learn the basic and advanced techniques to become PMU artists.

• Our curriculum is built based on the leading program by Milady and other experts in the beauty industry. 

• We have in-depth body knowledge foundation in PMU, esthetics and beauty industry and students will be trained by esthetician subject matter experts and high degree in education.

• We have experiences in training master PMU artists.

• We provide an opportunity for students to learn "Advanced PMU" once they complete the "basic PMU – DPOR license".

• We provide in-depth consultation for the future business and client relationships.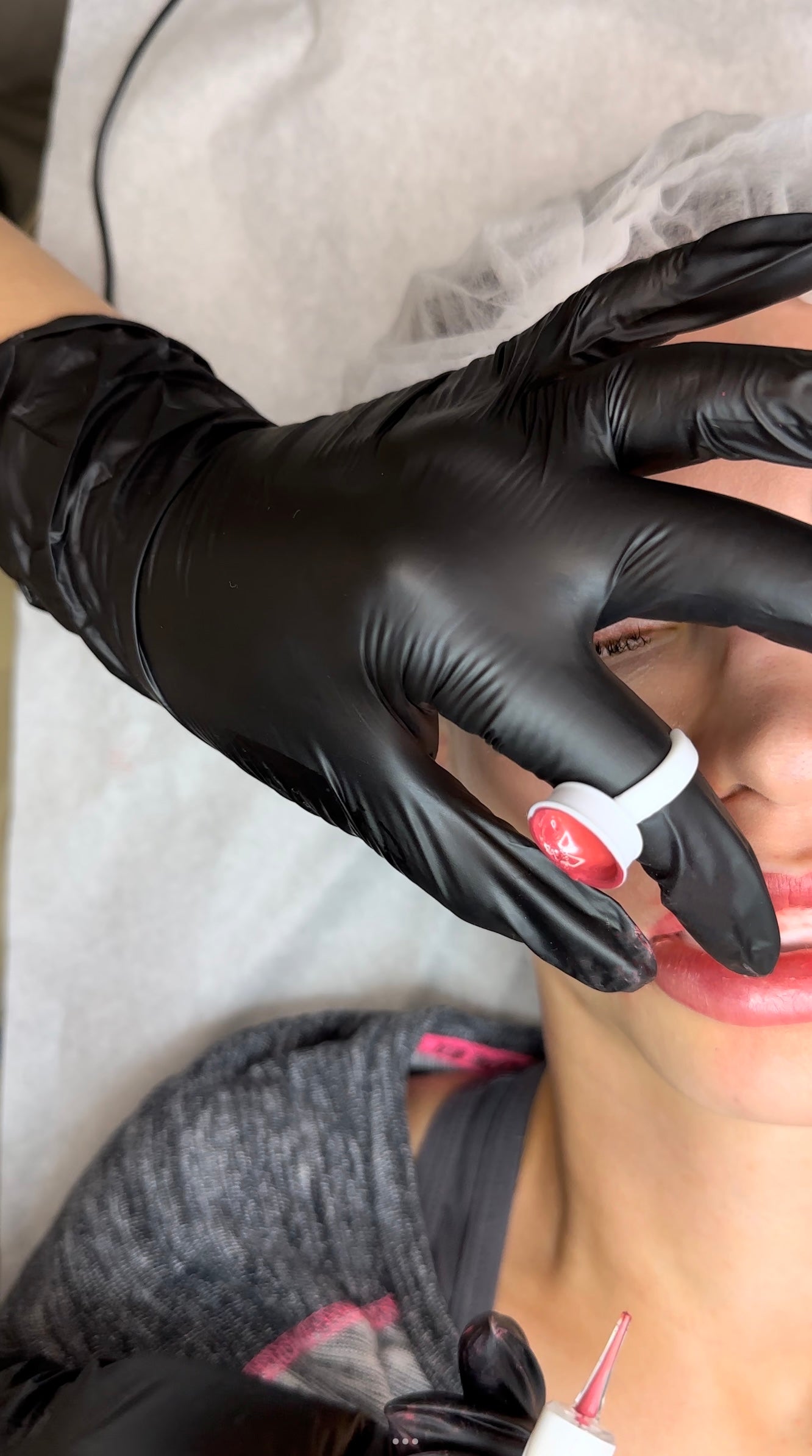 Course Description
This course aims to provide fundamental knowledge and hands-on to students at the entry-level competency in permanent cosmetic tattooing in a classroom and laboratory setting. The lecture portion covers anatomy, physiology, color theory consultations, tools of the trade, indications, contraindications, and techniques, consequences, and the business of permanent makeup that is state regulated. Hands-on practical skill techniques are instructed in a laboratory setting. From fake skins to the actual models, the latest hand tools such as stirred needles and pigments from raw materials are under FDA compliance. Throughout the course, we will evaluate various individual and teamwork skill performances in both theory and hands-on skills. The final evaluation is conducted in the classroom,  where the final score will be considered. The discipline curriculum will be provided based on the standard requirement by the Virginia Department of Professional and Occupational Regulations (DPOR).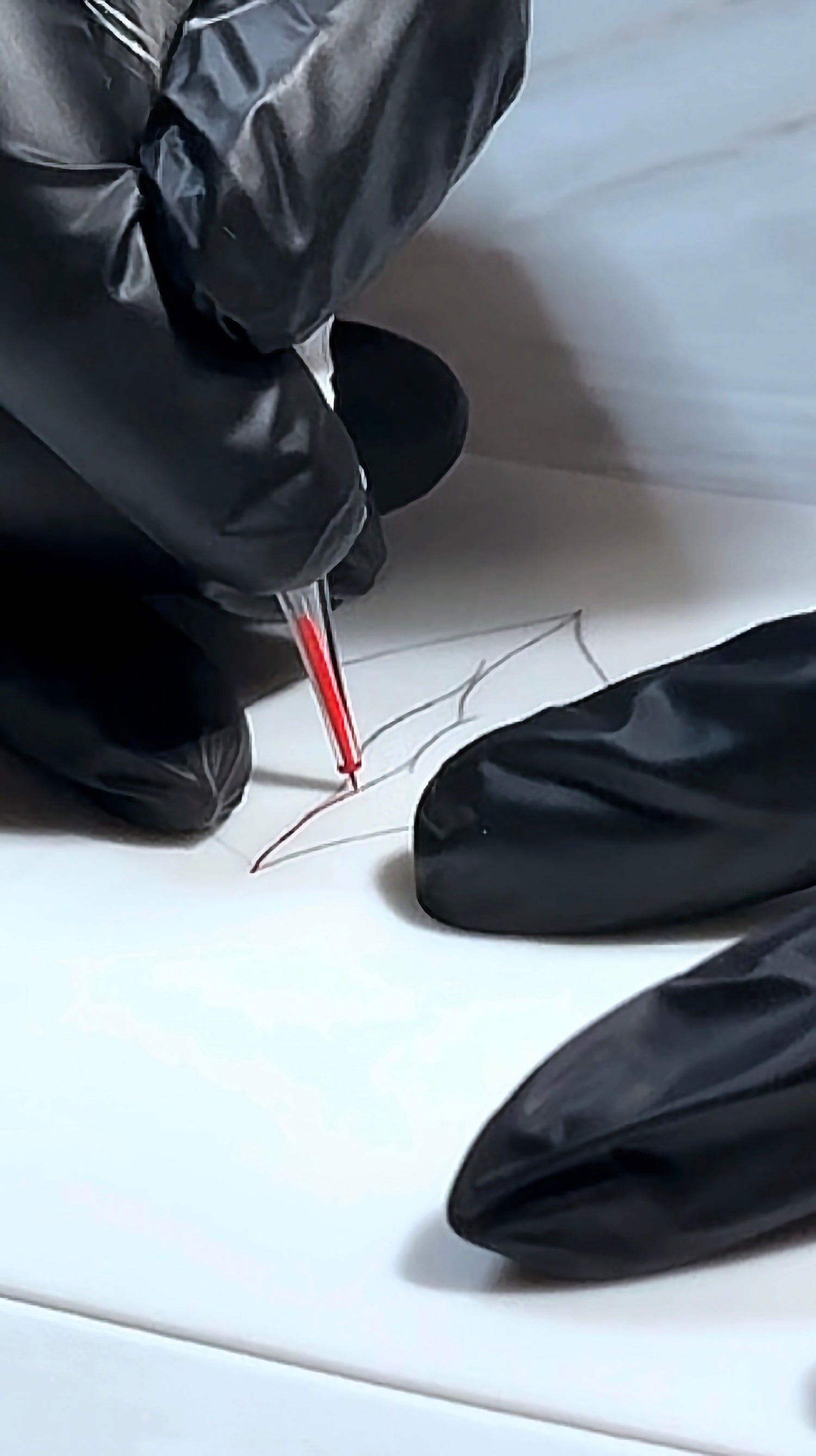 Course Introduction
• The permanent cosmetic tattooing course will be composed of 90 hours as a part-time schedule under the regulations and requirements of the Department of Professional and Occupational Regulation (DPOR).
• This course is divided into theory (45 hours) and hand-on training (45 hours) as part-time study.
• For the hands-on skills, students need to be in class so we can instruct and teach basic permanent makeup techniques.
• In this course, we will cover overall regulations, safety and sanitization, different approaches and techniques, and devices used for eyebrows, eyeliners, and lips.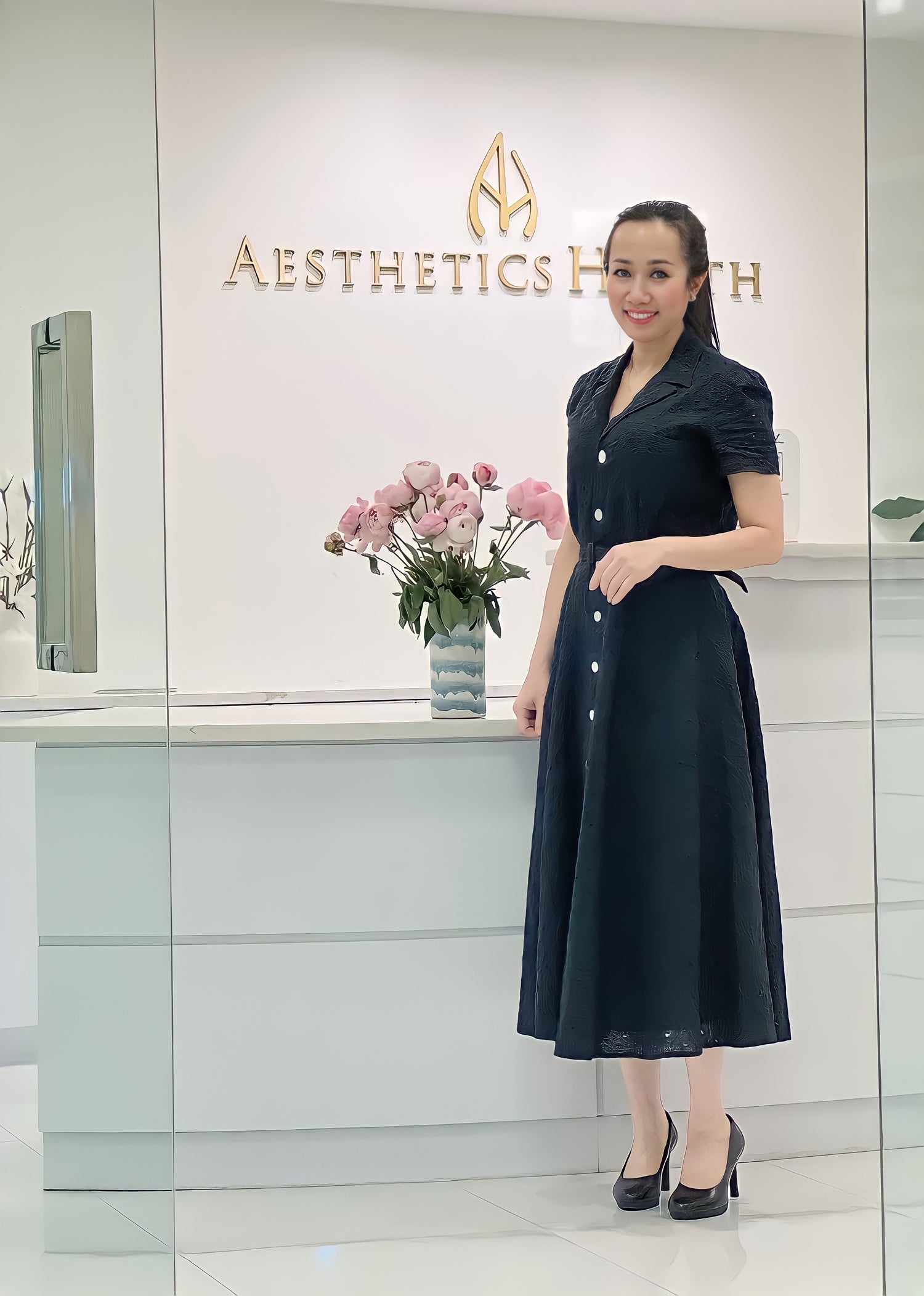 Textbooks and their supplementary documents supporting for courses
1. Pamela Hill, Milady's Aesthetician Series: Permanent Makeup, Tips and Techniques (2007), The 1st Edition by, Publisher: Milady, ISBN-13: 978-1401881733, ISBN-10: 1401881734.
2. Milandy, Milady Standard Esthetics: Fundamentals 7th Edition (2013), Publisher: Milady, ISBN-13: 978-1111306892, ISBN-10: 1 9781111306892.
3. Milandy, Milady Standard Esthetics: Advanced 2nd Edition (2013), Publisher: Milady, ISBN-13: 978-1111139094, ISBN-10: 111139091.
4. Eleonora Habnit, Permanent Makeup and Reconstructive Tattooing (2007), Publisher: Schiffer Publishing Ltd. ASIN: B010BCDZJE.
5. Debbie McClellan, The Permanent Makeup Manual (2015), The 1st Edition, Publisher: Beauty Research Industries, ISBN-10: 1634525523, ISBN-13: 978-1634525527.
Estimate time to complete the class will be 6 weeks
Hands on training at Aesthetics Health Academy (McLean, VA)

In class training based on student's schedule.

Enrollment Form

Application fee: $100 (link to the booking for payment)

ENROLL NOW
Career Outlook
Aesthetics Healthschool is a great way for an esthetician to learn practical beauty & skincare skills while preparing for licensing and a rewarding career! Our Graduates have a 95% Success Rate in the industry.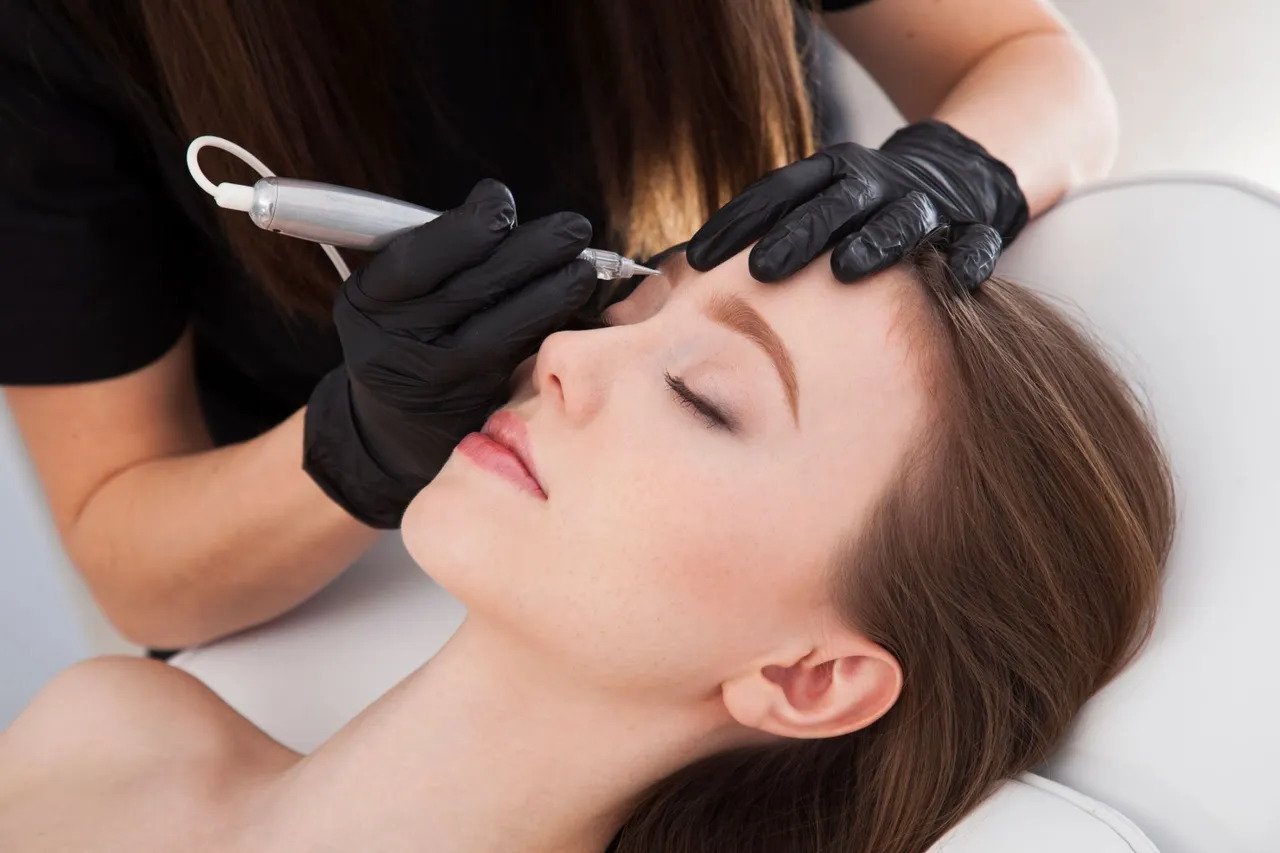 Fundamental Training
Please be aware that not all states or counties require formal fundamental training or licensing; however those that do require a minimum of 90 basic hours (most insurance companies require a basic fundamental course of 90 or more hours), which is important to complete.
Microblading/Microstroking is in fact tattooing and therefore practitioners are required to have a tattoo license and tattoo permit and insurance for their business. 2-3 day micro blading courses are advanced training and should not be taken without a basic fundamental course. Please consider this before taking a course like this, as your state/county may prohibit you from practicing this technique.  You may not be able to find an insurance company to insure you without basic fundamentals.
Fundamentals do not require any previous experience. You will be taught everything you need as a foundation for a career in Permanent Cosmetics.
READ MORE